Evil Bone Water is a powerful, topical Chinese herbal liniment formally called Zheng XIE Gu Shui. Literally translated, Zheng Gu Shui means "bone-setting liquid." Its name proved challenging for Westerners to recall. Eventually, the liniment was coined "Evil Bone Water" by herbalists and this quirky nickname stuck!
Evil Bone Water's benefits are explained in its traditional name:
Zheng – "to rectify"
Gu – "bone"
Shi – "water"
XIE – "something that must be corrected or come out of the body."
Zheng gu – "bone-setting"
Today, Evil Bone Water is used to treat pain and trauma from muscle, bone, and joint injuries. It is popular in martial arts and sports medicine for treating strains, bruises, sprains, and breaks. Evil Bone Water is also beneficial in treating arthritis and carpal tunnel.
Why Is It Called Evil Bone Water?
The name became common when the CEO of Evil Bone Water, Mark T. Brinson, DOM, Ap, was still in school. He had 18 amazing double doctors from China as instructors. They all used Zheng Xie Gu Shu (ZGS) liberally in the student clinic. When asked what ZGS translated to, several of the Master Herbalists would chuckle and say, "Evil Bone Water."
As Mark learned Medical Chinese, he realized this was far from a literal translation. The true translation is "Rectify or Correct Bone Water." Now in his practice, Mark often tells this story to patients prescribed Evil Bone Water.
When Herbalists decided to make ZGS using traditional Chinese Medicine methods, the legacy herbs were reintroduced into the formula. Now, Evil Bone Water aka Zheng Xie Gu Shui or "Rectify Evil Bone Water," contains only the highest-grade herbs available.
Buy Evil Bone Water Today!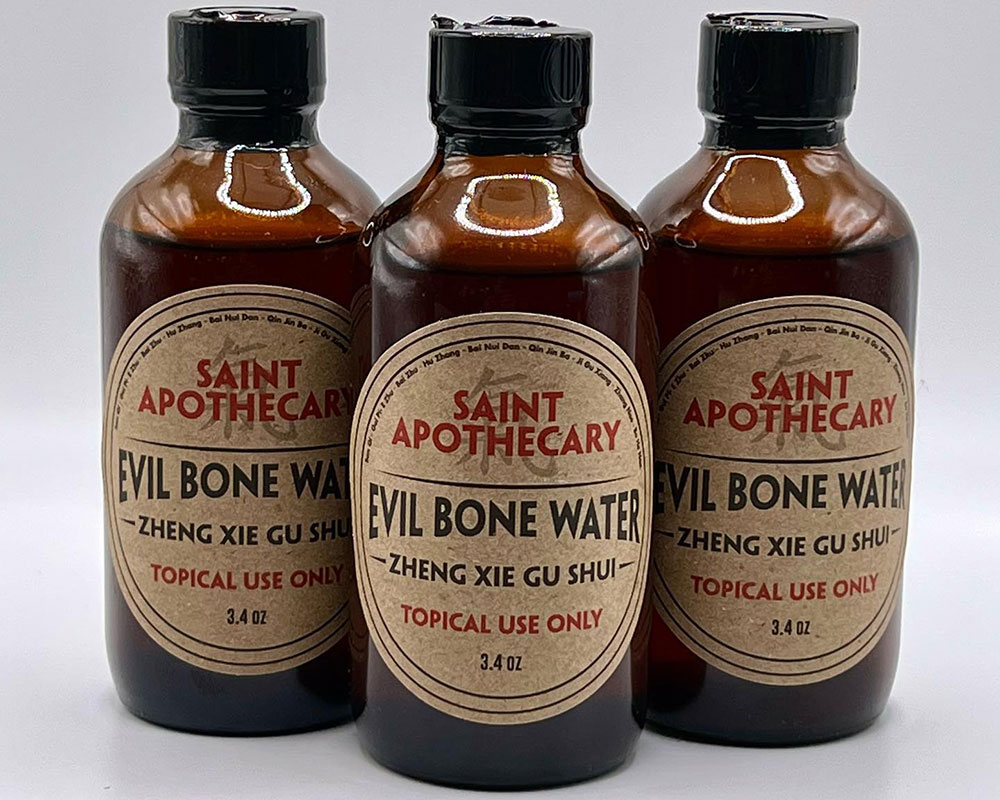 Evil Bone Water (Zheng Gu Shui) is a Chinese topical medicinal hand-crafted with only empirical grade herbal ingredients in an approved facility.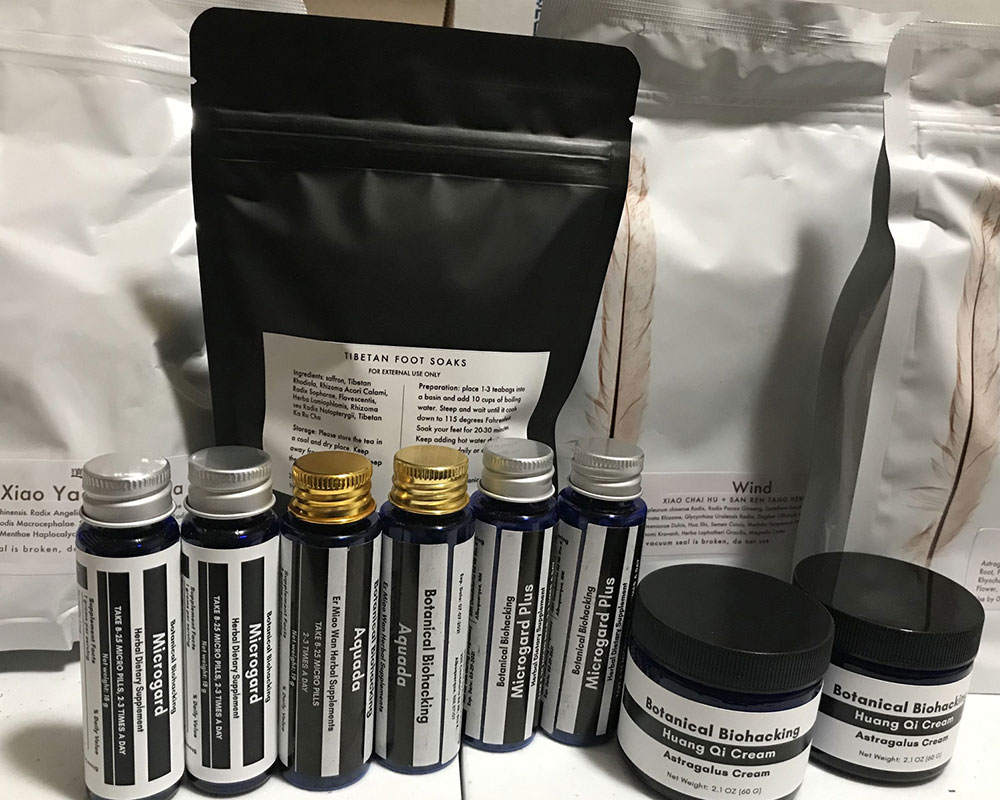 We make available natural products that have been observed to make a difference in the lives of our patients, friends and family. You're in good hands shopping with us.